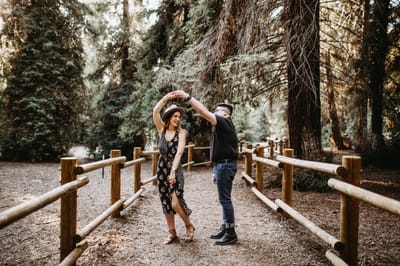 Square dancing is done to the same calls in English throughout the world. Our members tell stories of dancing in Australia, New Zealand, Canada, Europe, Japan, China and elsewhere.

In our Club, dancing is taught at two levels, each lasting about 17 weeks. Students must successfully complete Level 1 before proceeding to Level 2. All classes are conducted on Wednesday evenings as described below. The first Level 1 class is free. After that, a donation of $7 per person is requested. The donation covers both classes during the evening. Refreshments are served during the break between the two classes.

Level 1 - Basic/Mainstream
This class is conducted from 7:00 to 8:30 pm. Upon completion, students will be able to participate in Mainstream dances, held on the fourth Saturday of each month.

Level 2 - Plus
This class runs from 8:45 to 9:45. Members of this class will join in the Level 1 class as well. In the Plus class, students will learn the remaining calls necessary to participate in most Clubs' dances. After mastering these calls, everybody will be ready to enjoy dancing throughout the square dance community.

Advanced
For those looking to really challenge themselves, there are additional and more complicated square dancing calls that are taught and danced in Southern California and elsewhere. We currently do sponsor an Advanced Level class that will teach the A1 and A2 programs for those who are interested. This class runs from 7:00 to 9:00 on Mondays. You must be proficient at Plus to join the class.

WHEN?
Mainstream and Plus classes begin on the second Wednesday of every January, May, and September. During the first two weeks of the Mainstream class, the same material is taught. The start of Advanced classes will be announced.

WHERE?
Felicia Mahood Center, 11338 Santa Monica Blvd. in West Los Angeles.

Directions:
Take the 405 to the Santa Monica Blvd. exit, travel to the 3rd stop light west of the 405 (short blocks), and we are at Corinth, on the SW corner. Make a left turn on Corinth and go about 200 feet south to the large parking lot, on the NW corner of Corinth and Ohio. It has free parking from 4:00pm on. The hall entrance is on Corinth in the middle of the building.

Please note: Square dancing is fun, but does take some commitment. Those with competing events on Wednesday nights, should not join. Okay to miss one from time to time, but we learn new calls nearly every week.