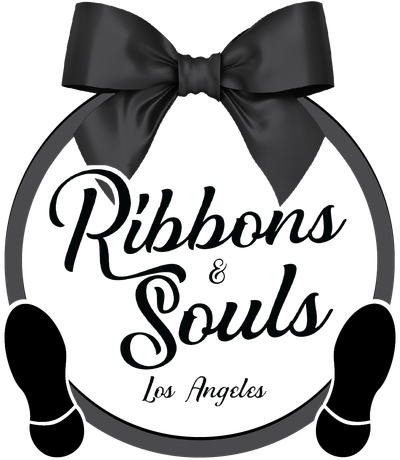 The Ribbons & Souls Square Dance Club dances in Culver City, at the corner of Overland and Culver Blvd in the Veteran's Memorial Center. We are an active club with 2-3 monthly dances, at least one visitation a month, and regular classes throughout the year.

We will resume holding regular dances on the 2nd, 4th, and 5th Saturdays of the month and classes every Wednesday with new classes starting every January, May, and September after a brief transition period in November and December 2021 as we return to dancing.

We will eventually be resuming Advanced Classes on Monday evenings rotating between A1 and A2 throughout the year as announced. However, our planned resumption on November 1, 2021, has been delayed.

We are delighted to announce that starting in January 2022, we will also be sponsoring a Round Dance Class on Sunday afternoons.

We are a member of Associated Square Dancers and schedule monthly visitations with preferences for clubs who have visited us, are also members of ASquareD, and those having anniversary dances.

In 2021:

Starting on November 3, 2021, we will resuming dancing with workshops on Wednesday Evenings with Bill Gipson. Workshops are designed for experienced, Plus level dancers who have likely not danced during the Covid hiatus. Workshops will be from 7:00 - 8:45 PM and any attending individual must be fully vaccinated and show proof of vaccination each and every time they attend a workshop. Under the current requirements of Los Angeles County, masks are also required. The Requested Donation is $10 per person.

We will have a Plus Level Dance on Saturday, December 11, 2021 with Pat Carnathan. The Requested Donation will be $10 as our FIRST DANCE BACK SPECIAL!

In 2022:

Plus dances are on the 2nd, 4th & 5th Saturdays of the month for January, February, and March 2022. Pre-rounds are at 7pm, and squares and rounds are at 7:30-10:00pm. An Advanced Star Tip at the break. The requested donation is $12.

Starting in April, Social Square Dance (SSD) Dances will be held on the 2nd & 4th Saturdays of the month, with Plus Dances on the 5th Saturday of the month. The Plus Dances will follow the same schedule as above. Social Square Dances will have 45 minutes of Pre-Rounds from 6:45 - 7:30 and then two round dances at the Break. SSD Tips throughout the evening, followed by an Advanced Star Tip at the end of the evening. The requested Donation is $12.

Social Square Dance Classes will begin for New Dancers on Wednesday, January 5, 2022. Classes will be from 7:00 - 8:45 PM and the requested donation $10 per person.

We have MOVED and our NEW DANCE HALL is the Veterans Memorial Center in Culver City located at the corner of Overland and Culver Blvd. 4117 Overland Ave, Culver City, CA 90230. The parking lot is accessible from Culver Blvd.