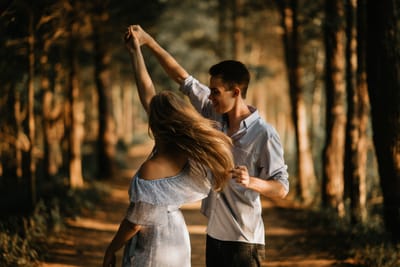 Merger Madness and How We Did It
The Heels & Souls (H&S) and Red Ribbons (RR) square dance clubs have merged into a stronger, better, and larger club. The merger was completed by December 31, 2018, and resulted in a new club named the Ribbons & Souls (R&S). Starting in January, 2019, the new club dances on the second and fourth Saturdays and the fifth Saturday on those months that have one. Our Mainstream and Plus classes are held on Wednesday and follow the 17-week program so that new students can join three times a year. There is an Advanced class on Mondays.
We are also considering a round dance class, if we can find a teacher.
Here is how we did it!! We have had a mutual support agreement for approximately 15 years and have been operating as sister clubs, supporting each others dances and activities including traveling and visitations. Independently, both clubs were discussing the benefits of a merger and when the subject came up between us, we were both already on board! And then the work began. Each club held detailed discussions with all members of their clubs for months before crucial general meeting votes. Discussions included financial issues, dance attendance, dance nights, class formats, hall locations, callers and cuers, badges and dangles, by-laws and taxes, kitchens, board meeting nights and venues, board and committee positions, cultures and modus operandi. We strived to keep every dancer informed, provide as much information as possible, and worked on the kinks (make lines!!). When the votes occurred at general meetings, both clubs voted unanimously for the merger. We are expecting one big happy square dance family. The hardest part was coming up with a name. There were loads of suggestions. In the final discussion, it seemed that for club recognition purposes it would be best to keep elements of both clubs names and from that came Ribbons & Souls.
We formed a merger committee made up of members of both clubs who worked on board and committee positions, bylaws, determining which hall to dance in among other issues.
On November 2, 2018, the Heels & Souls held their 59th and final anniversary dance with Mike Sikorsky calling and Zena Beaulieu cueing. They continued to dance on the 1st Friday of and third Fridays, through December 21st. On January 12, 2019, the Red Ribbons completed their reign as the oldest square dance club in California with a 68th and final anniversary dance with Mike Seastrom calling and Joe Scarlatella cueing. -- Fredi Levitt
(slightly revised by Diane Isaacs)